Hunger among Americans is real. According to USDA, 33.8 million people in the United States, including 9 million children, are battling hunger and feeling food insecure in 2020.
With a vision to make America hunger-free, the Humanity First USA Food Security program seeks to reduce hunger and food wastage, provide food to our communities and raise awareness.
By fasting for over 14 hours a day in this month, all Muslims get a small taste of hunger thus giving many the realization of the pain endured by millions of starving human beings. But unlike many who go on to enjoy their favorite foods after breaking their fast in the evening, millions do not have the luxury of even one meal a day.
We urge everyone who receives this message to donate at least the value of one meal while you fast to fill a hungry stomach. Our supporters from other faiths can also try to experience a fast or skip a meal and donate that small amount to feed children, parents, and elders who are suffering because of food insecurity in America.
This campaign will not only support Humanity First USA's 10 food pantries across the USA but will also support many of our partner food banks and pantries.
From: March 07, 2023

$0
Pledges
$141.89
Avg. Donation Amount
$6.25
K
Highest Donation Amount
Top 5 States
Donations Collected
Top Teams
HF Orlando
$993 raised (198.62%) 2 members
Dallas Texas
$828 raised (27.61%) 0 members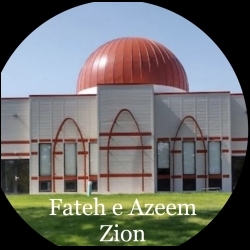 Zion-IL
$792 raised (52.79%) 1 members
Dallas Tx
$100 raised (3.33%) 2 members
Top Individuals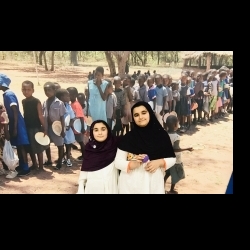 Mubarka Shams
$1,524 raised (101.63%)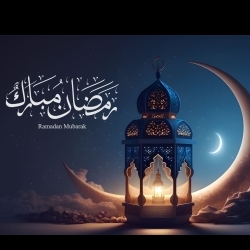 Moneeb Virk
$929 raised (92.87%)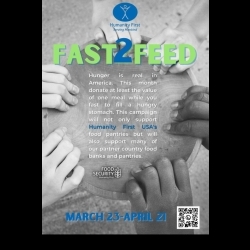 Mehdia Sana Tariq
$174 raised (34.84%)
Campaign Activity
Duaa Ahmad donated $50.00
$26.05 was donated anonymously
Farzana Mahmood donated $104.20
Amtul Meelu donated $100.00
$52.10 was donated anonymously
$208.40 was donated anonymously
Naila Shafiq donated $15.63
Sneha Krishna donated $10.00
Hashmi Sultana donated $130.25
Shahedah Shah donated $50.00
$52.10 was donated anonymously
Mansoora Bhatti donated $52.10
Saira Chaudhry donated $41.68
Farah Neelofar donated $15.63
Nighat Kamal donated $20.00
$1,042.00 was donated anonymously
$52.10 was donated anonymously
$52.10 was donated anonymously
$52.10 was donated anonymously
Shahid Alvi donated $78.15
$50.00 was donated anonymously
$150.00 was donated anonymously
Taha Qureshy donated $15.63
Mansoor Ahmad donated $100.00
amber nasir donated $50.00
$200.00 was donated anonymously
Tahira Gulzar donated $88.57
Fadil Bajwa donated $100.00
Amtul Hafeez donated $20.84
Humera Malik donated $52.10